Are you ready
to reconnect with the next chapter of your life, listen the whispers of your soul, and experience a new sense of self emerging?
JOIN NOW
Join us for the Emerge Women's Retreat in the Majestic, Magical Healing Vortex of Mount Shasta, CA, October 12-16, 2023.
This life-changing 

transformational 

retreat is for women who want to remember who they are

, are committed to self-growth, and are ready to embody more impact, inner wealth, and possibility in life! 

 
It's time to break out of the overthinking, overdoing schedule to experience the spaciousness of a calm, peaceful nervous system.
It's time to slow down from the busyness of life and focus on deeply connecting with yourself, the land, and others.
It's time to shed the doubt and overwhelm to create more peace by leveraging your unique rhythm.
This weekend we will share the secrets of your essence, who you are, why you're here, and what you're meant to do in this lifetime through your specific numerological karma and purpose. You will experience the spaciousness, connection, and nurturing you are seeking, leaving you with the confidence of seeing, hearing, and understanding yourself more clearly. 

Allow yourself to immerse into this profoundly transformational 5-day experience and emerge Monday morning embodied into your most abundant, creative, powerful version of YOU and your next steps that ripples into your work,  relationships, and community. 
JOIN NOW
What's the ripple effect of attending transformational retreats?
Shelly
I will forever treasure your Mount Shasta retreat experience I attended. I met several beautiful souls that I am still connected with and treasure their precious hearts. It was also truly pivotal in pieces that awoke within me, being in that magical energy while I would go out on my own adventures on our down time.
Kristin
The retreat with Michele & Jen certainly set the standard for alchemizing a safe, loving, and transformative container through the perfect balance of flow and structure in a way only they could bring together. As a result, I experienced an important breakthrough in opening up to the flow of greater love both to myself and receiving from others for which I am truly grateful. 
Joy
Retreating with Jen and Michele was filled with laughter, lots of love, delicious food, and deep conversations that soothed the soul. I loved all of the little touches that went into making the experience so powerful.
I didn't want to leave at the end!
Hi! We're Michele and Jen!
We know you've been craving this time to get away from all the have-to's of life and spend five days recalibrating, gaining direction, and savoring the spaciousness as you get ready to take that next giant leap of leadership in your life & business.
Plan to immerse yourself in more play, celebration, and connection. Tuning in, so you can broadcast out and do what you've been telling yourself you want to do!
Why Retreat with Us?
Experience Laughter, Spaciousness, Fun & New Awarenesses. 
We help you feel safe to open your heart's truth in what you want.
We will plant the seeds of possibility for you to explore.
You will be nurtured and cared for while integrating the sacred feminine and masculine.
You will draw in and expand your essence.
We bring mastery level Egyptian Quantum Numerology to the table to share with you aspects of your birthchart.
Discover the secrets to the happiness, abundance, peace, and fulfillment you seek.
It's Time to Navigate The Shifts That Feel Bigger Than You So You Can Reclaim, Evolve, and Embody Your C
ourage, Commitment, and Devotion to Your Mission!! 
Powerful,
Life-Changing, Energetic
Experiences
Spacious Accommodations With Panoramic Views of Mount Shasta
Homemade Curated Meals
Enjoy the luxury of all meals prepared for you throughout the retreat. A nourishing and nurturing delicious menu of plant-based, lean protein, gluten and dairy free options will be prepared onsite and served from the heart of our beautiful curator Tami Stover. She combines her love of personal development, entertainment, and cooking to create behind the scenes magic at events, retreats, and workshops — holding sacred space for people who are seeking betterment, empowerment, and expansion. Sharing her love of cooking, feeding lots of people with nutritious meals, and infusing her love in every bite!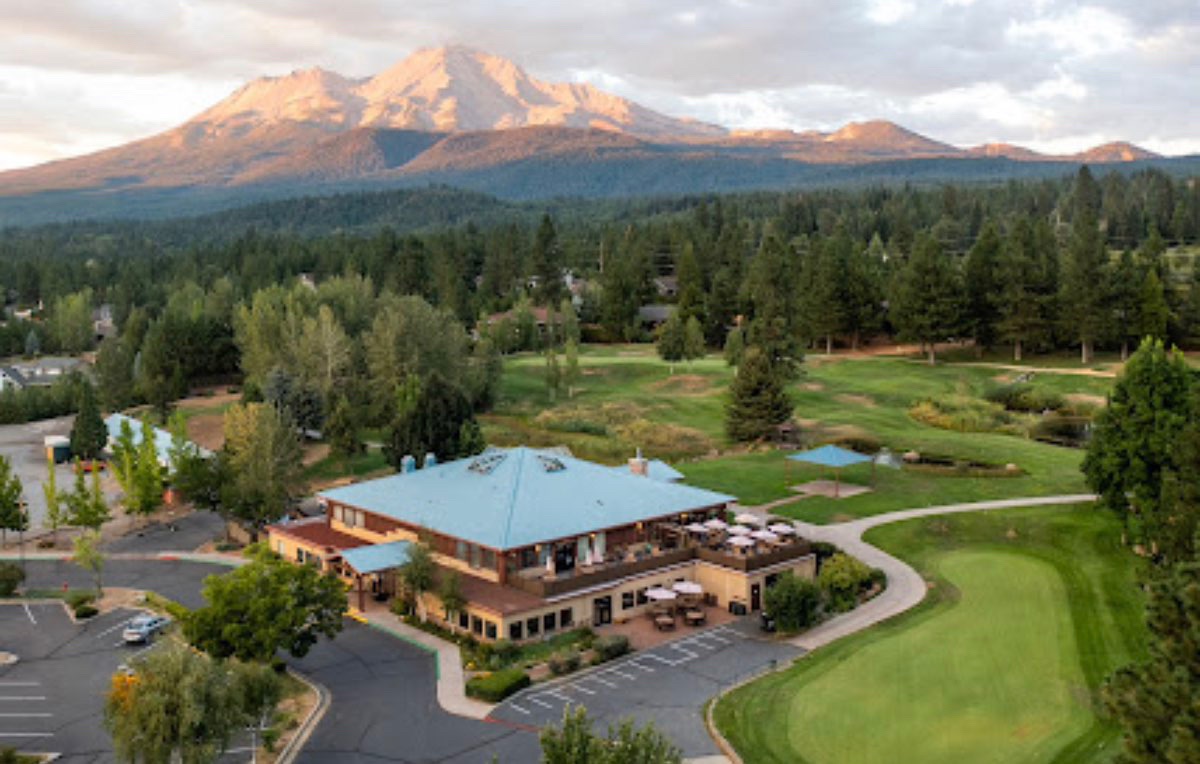 Adventures, Play, & Connection
Bathe in the beauty of Lake Siskiyou as you breathe in fresh air and open your adventurous spirit, challenging your mind and body to help soar you to new heights in natural surroundings.
Visit Historic Downton Mount Shasta, California, stroll through the mystic shops and boutiques, explore the mountain and its splendor!!
Enjoy breathtaking panoramic views, schedule a massage at Sacred Mountain Spa, or plan to stay for an extra day of golf at our retreat hideaway. There is so much to explore in your free time at the retreat, but you may even want to extend your stay!!
Connect, laugh, grow, and make new friendships and life shifting memories!
Movement, Meditations, & Energy Activations
Whether new to meditation or a novice, we'll guide you through activating and restoring your central nervous system to a parasympathetic state throughout the weekend. This nurturing and healing rest and repose state relaxes the nervous system so you can embody the flow of peace, calm, and ease within.
Plus, we will share movement with you each morning to connect with your body!! Teaching you how to integrate mastery over breath, your body, and emotions as we connection with ourselves. 
You will experience shifts in mind and body on a cellular level that energize and activate your day with a ripple effect of new possibilities in your daily ritual.
Plus, enjoy gentle, scenic hikes alongside the lakeshore, exploring the pines and colorful displays of Fall.
Transformational Workshops & Blueprints for YOU!
We've crafted a unique blend of sacred workshops and group activities offering embodiment exercises and learning to help you remember who you are, claim what you want, and realign yourself with powerful emotional mastery tools and breakthrough actions to create what's next for you.

We are going to play with the energy of patterns and numbers. Absolutely everything in life is a series of patterns and numbers and you are too! Seeing yourself through the lens of Numerology, you'll understand your unique coding to help assist your journey in your return to self and your purpose expression - the TRUE essence of who you are.  

Through the lens of Egyptian Numerology and Quantum Expansion Energy Activations (Que)  we'll be sharing a deepening of your unique coding and karma contracts through the foundational 4-pillars: self-love, self-belief, self-worth, and self-growth, which provide a unique blueprint and perspective of personal empowering choices available within your birth chart. Our goal for you is to awaken seeds of possibility and clarity in our time together.

We'll also channel loving personal and group insight to activate even more evolution and potential available in your next leap forward!

* To enrich your retreat experience even further, we will gather online one week before and one week after the retreat in a mini-mastermind to help you set intentions and integrate your transformational shifts once you're home!


✓ Commaraderie & Connection
✓ Crisp Mountain Air
✓ Lakeside Views
✓ Magical Mount Shasta
Each Suite Has It's Own
Private Bathroom,
Spaciousness,
and Views ⛰
Dining,
Conversation,
and We Do The Cooking
For Your Entire Stay ✨
RETREAT ITINERARY
(SUBJECT TO CHANGE)
Spaciousness and Consciousness Are Our Goals
THURSDAY
4:00pm - Registration Check In
5:00pm - Welcome To The Retreat Meet/Greet
6:00pm - Opening New Moon Ceremony & Sound Frequency
8:30pm - Free Time
FRIDAY
8:00am - Meditation & Morning Movement (optional)
9:00am - Breakfast
9:45 am - 11:30 am Workshop: Own Your Magic & See Yourself Clearly
&  Vision Walk By The Lake
12:30pm - Packed Lunch Served
* FREE TIME*
3:00pm - 5:00pm - Channeling with Jen & Michele
6:00pm - Dinner
7:30pm - Deeply Rooted Drum & Energy Circle
8:30pm - Free Time
SATURDAY
8:00 am - Breakfast
9:13 am - 12:00 pm  Solar Eclipse & Releasing Ritual
12:30pm - Lunch & Free Time
3:00pm - 5:00pm - Healing + Channeling with Jen & Michele
5:30pm - Dinner
7:00pm -  Intuitive Readings and Conversation
SUNDAY
8:00 am -
Meditation & Morning Movement (optional)
9:00 am - Breakfast
10:00 am - 12:00 pm - Frequency Upgrade Experience
12:00 pm - 1:30 pm - Lunch 
2:00 pm -
(Optional ) 
Join us for an afternoon at
Castle Lake 
a light hike/walk next to the lake and a 
silent, inner journey.
Group Dinner at Highland Restaurant or Dinner On Your Own
MONDAY
9:00 am - Breakfast & Goodbyes
Check out by 11 am Sharp.
Shared Suite Accommodations
Your Retreat Investment of $2,220.00 is all-inclusive for this five-day/four-night event. It includes all meals prepared and served by our private chef, snacks, beverages, materials, activities, outings, group coaching, and a shared suite with a bathroom and Queen bed.   

(Everyone has their bed for the weekend - yay!)
I'm in for the Shared Queen Suite $2,220.00
Private VIP King Suite Room
Desire to treat yourself and reserve your own private suite AND  bathroom?  

We have two single-suite options available on a first-come, first-serve basis. These rooms include all of the above - PLUS a spacious bathroom and private massage scheduled for you on-site at Sacred Mountain Spa for an investment of $2,995.00. 
I'm Ready To Claim My Private Suite for $2,995.00!
Have Questions? Connect with us!
PAYMENT PLANS AVAILABLE!!!

Feel free to reach out [email protected] or through FaceBook Messenger.

Email Michele or connect through FB Messenger below to make your deposit and payment plan arrangements.
Michele Laine
Michele Laine is an Intuitive Healer,  Transformational Guide, Master Quantum Numerologist, Author, and Creatrix of Elevate Women's Retreats.


She helps ambitious visionaries and conscious change-makers bridge the gap between achieving success and inner fulfilment. 
Michele leads with her intuition and is passionate about helping you live fully expressed as you break through limitations and unleash your truest essence. By blending energy work, trauma informed coaching, numerology, and universal law, she empower clients to step into the soul-empowered life they've always desired with confidence and clarity; connecting their bigger visions into their body, where they can be brought to life.
Michele will guide you to shift and break through the root of what's been keeping you feeling stuck and disconnected. Teaching you to m
aster your energy, trust your intuition, and remember who you are beyond the daily overwhelm, so you can
boldly pursue your grandest dreams and create success on all levels.
Jen Kohler is a Transformational Healer and Coach, Reiki Master Teacher, Massage Therapist, Universal Laws Coach, Advanced Quantum Numerologist, Tarot Reader, and Certified Facilitator of Mastering The BrainGAME and Quantum Expansion Technique who's been practicing her craft for 15 years. 
She loves helping her clients get to know themselves and come home to their purpose.
She helps teachers, coaches, healers, and light leaders on the rise to integrate, create energetic boundaries, come home to themselves and activate their innate power by listening to the deep knowledge of their bodies through Divine Purpose Blueprints, Energy Work (Reiki + Shamanic work), Mindfulness, Bodywork, Conscious Coaching, Tarot, Numerology, and Universal Laws.
Jen leads with her intuition and is a Master Energy Healer/Teacher in love with facilitating change in the frequency of the planet. 
Jen is tuned in to the energy around her and can help you cultivate energetic, emotional, and self-mastery.
Tami Stover is the founder and CEO of Tami Stover Coaching. As an Intuitive Life Coach and Certified Hypnosis Practitioner, she has the honor 
of working with clients, guiding them on their 
journey of releasing emotional blocks, disempowering beliefs, and embracing their true essence. She helps ambitious women end the cycle of repeating the same patterns, feeling frustrated, and 
burnt out, helping 

them

 create a life with more meaning and fulfillment in relationships, family, and business. As 
a wife, and mom to three grown daughters and a Goldendoodle pup. Raising three daughters helped her understand her purpose; helping women and young girls heal and live fully 
in who they were born to be. Through 
these
experiences
, Tami cultivated her love for cooking with ease and passion, creating vibrant, healthy meals for her large Italian family. We are beyond excited for you to 
experience
 her mouth-watering savory, curated dishes prepared with love, creativity, and classic 
Italian
 charm.
Jodi Pierce
Jodi Pierce is the co-owner of the Chico Holistic Wellness Center and creator of Optimal Vitality, a holistic approach to healing the body, mind and spirit by combining behavioral change coaching with energy work and vibrational sound healing. She is a certified Holistic Health and Life Coach, a multi-lineage Reiki Master & a Sound Healer. Her passion shifted from fitness & nutrition to holistic healing when became debilitated with a chronic mystery illness and traditional western medicine practices yielded no results. Utilizing the same tools and training that transformed her health, improved her mindset and manifested the life she desired, she guides others (through workshops, group trainings, private sessions and sound baths) to do the same. She believes that blending Quantum Reiki with QuE and sound healing instruments creates an elevated energetic experience for healing and expansion that is holistic, gentle, universally loving and truly individualized. It's her favorite way to heal, embody her Essence and create.
Airport Options
Please note: we do not provide transportation.
Redding Regional Airport (RDD)
📍 Distance to Mt Shasta: 68 miles
(International Airport: Alaska Airlines, United Airlines, Avelo Airlines)
Medford Oregon Airport (MFR)
📍 Distance to Mt Shasta: 92 miles
Sacramento International Airport (SMF)
📍 Distance to Mt Shasta: 210 miles
📍 Drive time: 3hr 15 minute

San Francisco Airport (SFO) and Reno-Tahoe International Airport (RNO) may be other considerations, pending how much you wish to drive.


(International Airport: American Airlines, Air Canada, United Airlines, Delta, Aeromexico, Alaska Airlines, Boutique Air, Contour Air, Frontier, Hawaiian Airlines, Horizon, JetBlue, Southwest Airlines, Spirit, Sun Country, and Volaris)


Please connect with us if you have any questions.
NOW IS THE TIME TO CHOOSE YOU!
Inclusion Statement
This retreat is specific for humans who identify as women, regardless of opinion, race, culture, ethnicity, age, color, religion, languages spoken, nation of origin, are all welcome!
We believe and stand for inclusion, celebrating that we are all different in many ways. We honor the power in this kind of diversity on the planet and are committed to the evolution of our understanding of diverse communities so that we may serve them better.
Frequently Asked Questions
What if I don't want to participate in an activity?
Do You have Payment Plans available?